"Energy flows where your intension goes"
Warrior Martial Arts has been operating in Victoria since 2001.  Our programs are based on the study of human energy and the positive effects of traditional martial arts training.  From World Champions to Weekend Warriors, our unique approach has helped change the lives of many of our students.
"I joined Warrior Martial Arts at the urging of my sons who are in the Little Warriors program. Over the course of the instructions I've received, I have found a greater awareness of my body and what it is capable of.  The greater change, though, shows itself through my overall health and wellbeing - particularly psychological and emotional health.  I have found that my stress levels are greatly reduced and that I am taking a much more calm and measured approach to all situations in my life" Loch Roome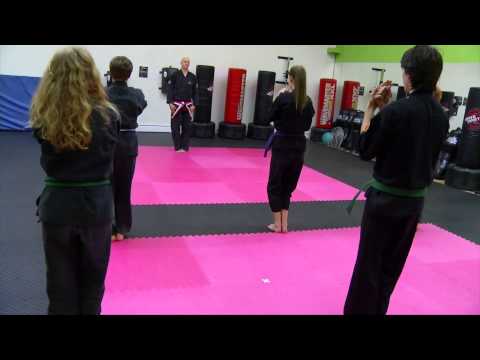 Headed by a staff of expert instructors, Warrior Martial Arts offers a number of ways to help you to achieve your life goals.   Our programs are designed to enable our students to not only acquire optimal self-defense skills, but both physical and mental wellness as well.
We invite you to come and visit our facility located at #1 - 3946 Quadra Street, Victoria, British Columbia and consider enrolling in one of our outstanding age specific programs which includes the Little Warriors® Life Skills Program, Okinawa Shorin-Ryu Karate, Qigong, Taijiquan, Leadership and Performance Training.
You can also reach us through Direct E-Mail or by phone at: 250-479-7686.
Thank you for visiting our website, we hope that we have provided you with enough information to help you in your search for a Martial Arts training facility.
"At every stage of life, we challenge our students to reach for their greatest human potential"